A dental bridge should use the neighboring teeth for support.




Conventional Ceremometal Bridge

The neighboring teeth are trimmed until enough space is available to accommodate the bridge components.




The bridge is permanently glued to the teeth.
Maryland Bridge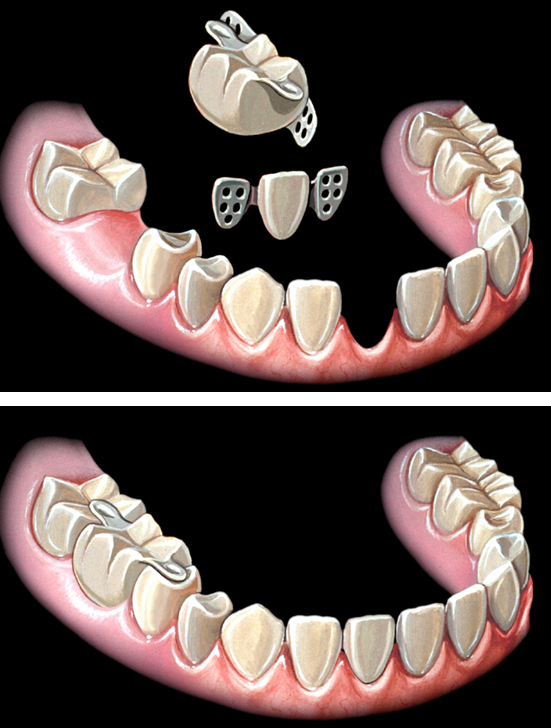 Maryland Bridge contains a fake tooth and metal wings which are glued to the neighboring teeth. Less tooth substance is needed to be trimmed as the metal wings are thin. However the Maryland Bridge is more prone to dislodgement than the Conventional Bridge as the former one rely fundamentally on the glue.